RENAULT, DACIA, SAMSUNG - Key programming software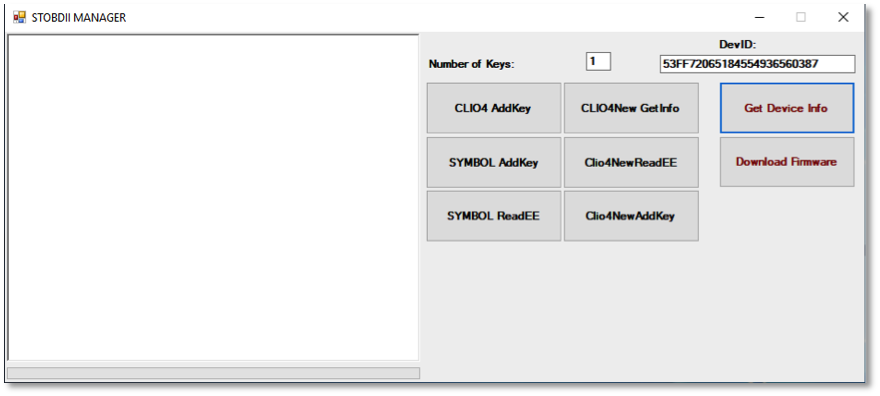 The software has several functionalities depending on the year of production of the cars.
Whether you have a working key or all keys are lost - The procedure is entirely through the diagnostic port OBDII. Supported models are:
Renault CLIO IV 2012-2015

Captur 2013-2015

Dacia Logdy 2012-2015

Dokker 2012-2015

Logan II 2012-2015

Sandero II 2012-2015

Duster I ph2 2013-2015

Renault Symbol II 2012-2015

Samsung QM3 2013-2015

Renault Megane IV 2016-2018
Renault Talisman 2015 -2018
Renault Scenic IV 2016 -2018
Renault Grand Scenic 4 2016 -2018
Renault Espace V 2015 -2018
Renault Samsung SM6 2016 -2018

Renault Samsung QM6 2016 -2018

Renault CLIO IV 2015+

Captur 2015+

Samsung QM3 2015+
For models after 2015 - Renault CLIO IV, Captur, Samsung QM3 it is necessary to dismantle the module from the car and to connect 5 cables to read the information from the module, which is necessary for the programming of the keys. The very dismantling of the UCH module is very easy, and it is also very easy to solder the 5 cables into the module. The procedure is absolutely safe. The UCH module can not be damaged in any way.